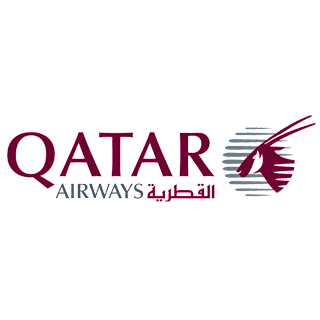 Qatar Airways is Qatar's airline. It provides international flights to five continents from its main hub at Doha International Airport.
Website:www.qatarairways.com/
Terminal
Arrivals Terminal:
Qatar Airways uses Terminal 1 at Casablanca – Mohammed V Airport (CMN).
Some flights labeled Qatar Airways are codeshare flights operated by other airlines. Therefore, the following terminals are used for codeshare flights bearing the Qatar Airways name: Terminal 2.
In some cases this terminal may change, check the terminal with your airline.
Check your arrival flight here
Departures Terminal:
Qatar Airways uses Terminal 1 at Casablanca – Mohammed V Airport (CMN).
In some cases this terminal may change, check the terminal with your airline.
Check your departure flight here
Flights
Follow the links below to view all scheduled flights for Qatar Airways
In order to check in for your flight at Casablanca – Mohammed V Airport (CMN), go to the departure terminal of your flight or follow the instructions provided on your ticket.
General informations
some flights are codeshare flights operated by the following airlines