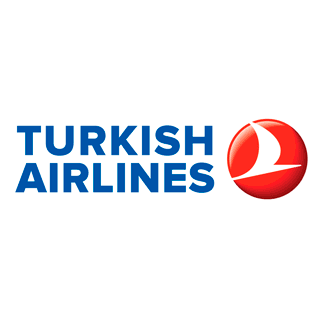 Turkish Airlines is Turkey's national carrier, as well as the main one in the country. The airline is part of Star Alliance. Its main activity is the transport of passengers, freight and the maintenance and servicing of aircraft.
Website:www.turkishairlines.com
Terminal

Arrivals Terminal:
Turkish Airlines uses Terminal 1 at Casablanca – Mohammed V Airport (CMN).
Some flights labeled as Turkish Airlines are codeshare flights operated by other airlines. Therefore, the following terminals are used for codeshare flights labeled as Turkish Airlines: Terminal 2.
In some cases this terminal may change, check the terminal with your airline.
Check your arrival flight here
Departures Terminal:
Turkish Airlines uses Terminal 1 at Casablanca – Mohammed V Airport (CMN).
In some cases this terminal may change, check the terminal with your airline.
Check your departure flight here
Flights
Follow the links below to see all scheduled flights for Turkish Airlines
In order to check in for your flight at Casablanca – Mohammed V Airport (CMN), go to the departure terminal of your flight or follow the instructions provided on your ticket.
General informations
some flights are codeshare flights operated by the following airlines